Vote for #ATHENS as your favorite destination in Europe
photo by LIVIN' LOVIN'
For 7th year running, you have been invited  to select the best European destination ! From Amsterdam to Zadar, we have selected for you the 20 tourist destinations which will feature most in 2016. After Bordeaux (2015), select your best European destination for 2016. No need to register, one click and your vote is in! European Best Destination 2016 is an event organised by the European organisation "European Best Destinations.
**************************************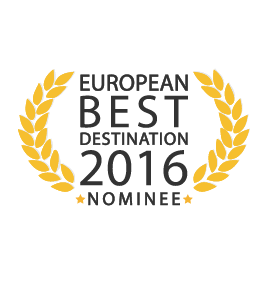 Birthplace of philosophy, democracy and drama, the city of 
Athens
 is not only an open-air museum of world-class cultural heritage attractions but also a contemporary metropolis with an urban personality. Named after the most benevolent Greek Goddess, Athena, the goddess of wisdom and inspiration, Athens has always been at the cultural fore.
With equal measures of grunge and grace, Athens merges the past with the present in the most slender way! A city of paradoxes and great contrasts, in the country that first invented the courtesy and generosity towards people who are far from their home, hospitality (xenia).
An intellectual beacon of the ancient world with spectacular Mediterranean landscapes bathed in the renowned light, Athens is a sophisticated cosmopolitan hub with delicious gastronomic delights, electrifying nightlife, creative vibes and a booming art scene.
From the iconic Acropolis, rising above the city, to charming up and coming neighborhoods and contemporary art galleries, the city of Classic Marathon and Olympic Games is a majestically quirky clash of past and present.
One of the world's oldest cities with a recorded history of 3,500 years, the Greek capital is constantly undergoing urban renewals to keep up with the evolution of time. Athens lives up to all the hype!
THIS IS ATHENS! source: www.europeanbestdestinations.com
© 2009 LivinLovin. All rights reserved - Created by
TopCreations.